Tripura News
24 year-old housewife injured in Fire incident while boiling milk for her child : Husband received injuries while saving her
TIWN March 23, 2021
PHOTO : 24 year-old housewife injured in Fire incident while boiling milk for her child. TIWN Photo.
UDAIPUR, March 23 (TIWN): A 24 year old housewife, Puja Das (24) burnt while boiling milk for her child in clay stove.
Her husband, Krishna Das (32) also received injury while he went to save his wife. Immediately after the incident, it was informed to Fire department and fire dept personnel rushed to the scene, and took her to Kakraban Primary Health Center. Almost 30% of her body burnt, said on duty Doctor.
Noticing her deteriorating health condition she was later shifted to Gomati District Hospital.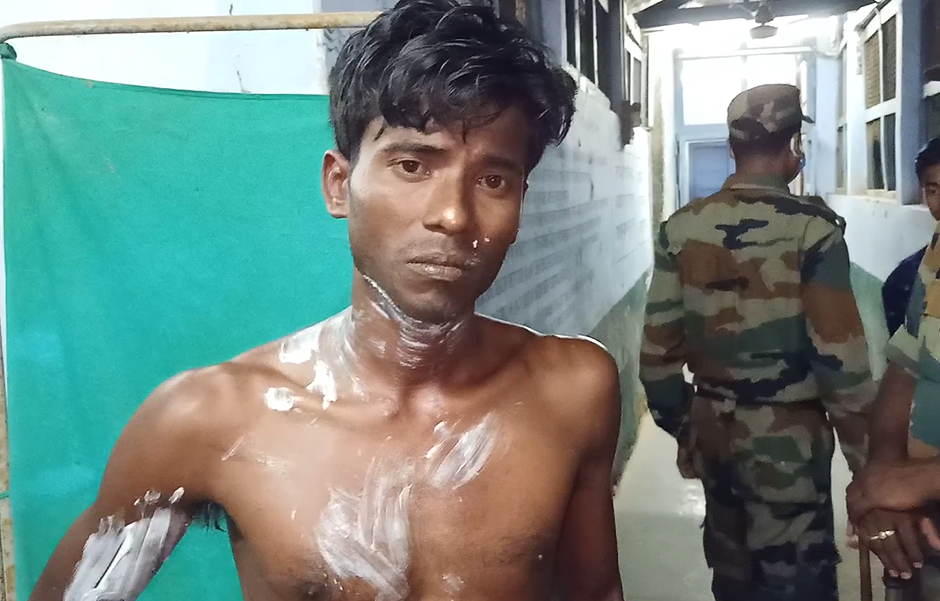 Krishna Das was injured while saving his wife. TIWN Photo.