Tripura News
'Murder of Journalist Santanu Bhoumik was pre-plan to create disturbance before Election' : Radha Charan Debbarma
TIWN Sep 20, 2020
PHOTO : Radha Charan Debbarma addressing media. TIWN Pic Sep 20, 2020
AGARTALA, Sep 20 (TIWN): On the 3rd death anniversary of Journalist Santanu Bhoumik, former ADC CEM Radha Charan Debbarma has said that Santanu was murdered in a pre-plan in Jirania in 2017, 20th September aimed to create a turmoil in the state when Left Govt was in power.
He has accused BJP,IPFT's politics behind Santanu's murder. He said, "It is as clean as water that it was a big intrigue".
"They had two agendas. One was to put the then Left Govt in problem and the second agenda was to create a Tribal, Non-Tribals clashes. But till now, no proper investigation has been done in this murder case. We demand justice for Santanu Bhoumik", said Radha Charan Debbarma.
The leftist leader mentioned how Jiban Debnath was murdered in the row.
Today, CPI-M has paid tribute to the late journalist.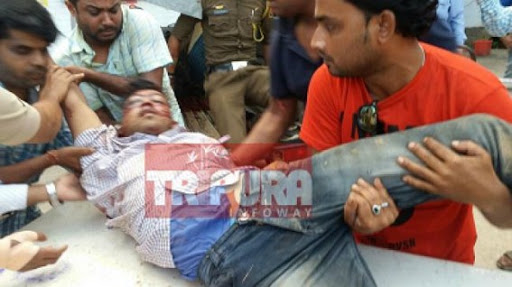 Photo : 2017, 20th Sep, Journalist Santanu Bhoumik was murdered at Jirania, brought to GB hospital.