Tripura News
Tripura Govt's outsourced recruitment agency SoFED becomes centre of corruption, OSD 'Bihari Babu' under scanner
TIWN Sep 5, 2020
PHOTO : SOFED office, Agartala.TIWN
AGARTALA, Sep 5 (TIWN): Tripura Government's outsourced recruitment agency- Society for Entrepreneurship Development (SoFED) has turned into a "safe haven" for recruitment scams. Even though Chief Secretary Manoj Kumar is the chairman of this recruitment body but CM Biplab Deb's OSD 'Bihari Babu' running corruption racket without knowledge of CM or Chief Secretary.
This agency is frequently coming to the headlines based on multiple allegations and the same is waiting to get repeated yet again after the next interview that scheduled on Sunday next. ' Bihari Babu' recruiting outsiders from State, his known circle in SoFED posts, who in turn will work under ' Bihari Babu' as his IT Cell.

The interview will be held in reference to a SoFED notification for recruitment of Junior Correspondents (2), Hindi Translator (1), Editors (3), Kokborok Translator (1), Hindi Typist (1), and Kokborok Typist (1). The recruitment will be done purely on contract basis.

As per the reports coming from various sources, the candidates have already been finalized and the interview will be done as a face-saving formality only.

But question arises who is playing it all behind the scene? The common people can't even imagine that a "Bihari Babu", who often claims to have known Tripura better than its original people, is commiting all such recruitment scams. The Bihari Babu refers to the man on the chair in CMO who have been hired by the government for extensive media management although he doesn't have sufficient knowledge for the same.

The people of Tripura have witnessed as to how six IT personnel, who were posted in Chief Minister's Office, were sacked without any prior notice recently. They were forced to tender resignations in the last week of August, 2020 due to an unknown reason. According to sources, there were no question on their performance. But, the "Bihari Brahmin" kept some other IT personnel recruited in the same batch safe so that he can avail more service-- both personal and illegal-- from them. Sources in the secretariat alleged that one Somen Deb, who is not at all connected with CMO or any other governnent organizations in any means, remains seated in the chamber of the Bihari Babu for hours while many people having genuine issues can't meet him even after making several attempts. Meanwhile, Somen Deb's movement in Bihari Babu's official residence is also suspicious which can be revealed from CCTV footage.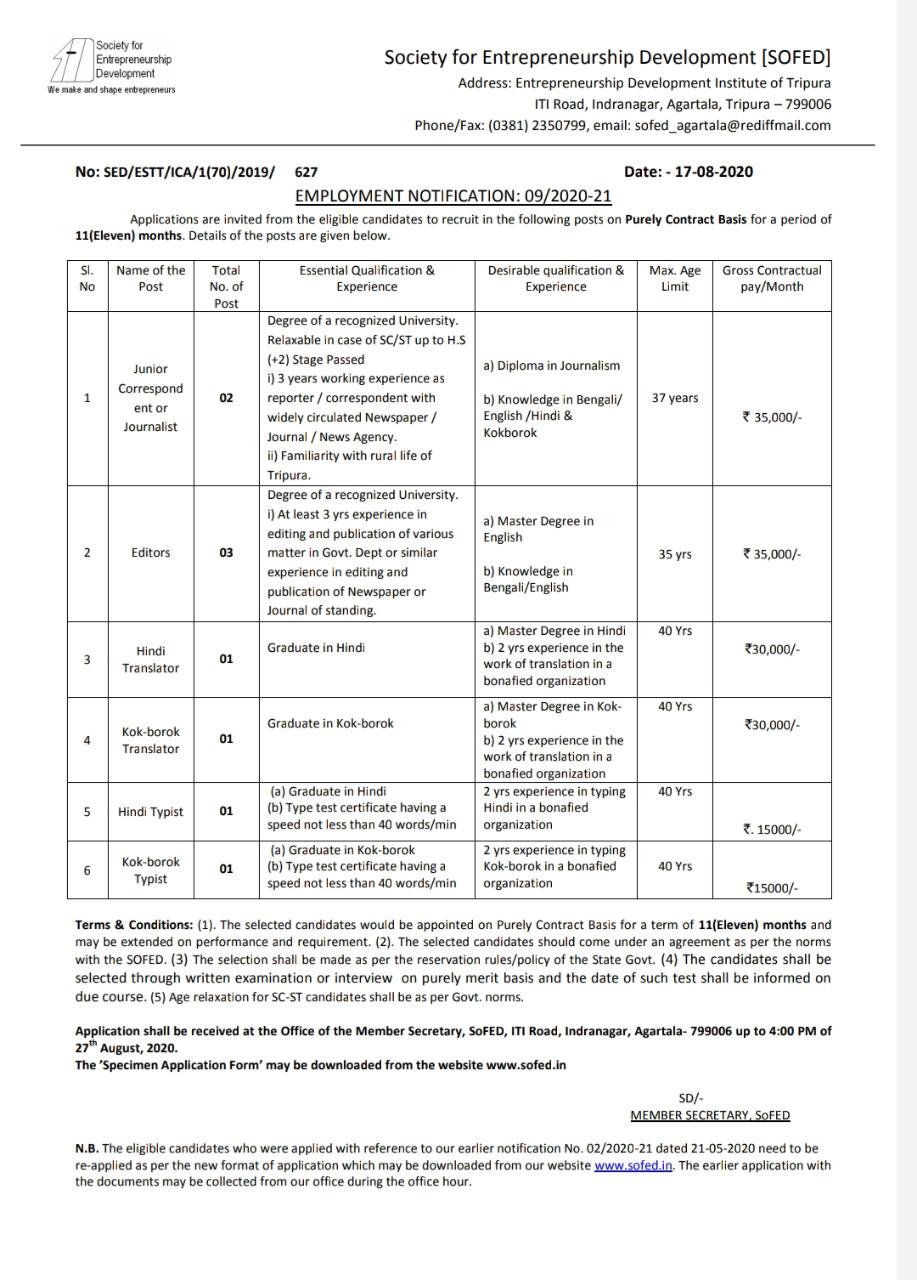 Many people believe that the Chief Minister Biplab Kumar Deb doesn't know such activities of his trusted soldier-- Bihari Babu who is basically triggering a sense of resentment among the unemployed youths against the government by commiting one after another recruitment scams-- be it in CMO, JICA or any other wings.

Now, what appeared to be important is that how someone can finalize names of the candidates to be selected in any interview even before the notification for the said interview is issued. If not then how the positions of six IT personnel who resigned were already replaced by others.

The state government would not be able to show any reason behind terminating these six employees. The Chief Minister can easily find that the allegations are true if he orders an inquiry or takes a detailed review.

Meanwhile, the force resignation had taken place after a CM's speech on last lockdown was wrongly edited by one of them. But the Bihari Babu, who was present at the scene during the time of edit, knows it well that the fault was "unintentional". It seems, either Bihari Babu misbriefed the Chief Minister on the issue or he had played the game on safe side to sack the six employees. If the matter was different, there would have been tough time for the Bihari Babu.

If the reports are not wrong, Saptadeep Majumder along with Dipanjan Banik, Santosh Chaupal, Manas Karmakar and some other pre-decided candidates are going to get place in the list of selected candidates. And, this time, the SoFED and the Bihari Babu are expected to face the worst since unemployed people are planning for an united fight against such illegal recruitment drive.

For additional information, sources said, Saptadeep, son of journalist Dipanta Majumder, literally doesn't know anything in the job profile, but his father is somehow managing to keep the Bihari Babu happy, even sometimes by publishing false news items that misguides the people a lot.

It has come to our knowledge that the Bihari Babu is going to give the contractual jobs to some outsiders also-- they have already arrived in the city to attend the interview. However, as per latest information, the six terminated IT personnel are soon going to knock the door of the High Court of Tripura as they already provided necessary documents to an eminent lawyer of Tripura.