Tripura News
Tripura Central University hostel students alleged poor food quality
TIWN Dec 14, 2019
PHOTO : Poor quality food served in Tripura University hostel. TIWN Photo.
AGARTALA, Dec 14 (TIWN): Many students are complaining about substandard food which lacks basic standards in Hostel Mess at Tripura Central University.
The inmates of the Men & Women Hostel of Tripura Central University have been facing allegedly a nightmare for quite some time now. The students have complained several times over the quantity and quality of food served to them, alleging that the food is nearly over before even half of them begin to sit for dinner.
The University is running without permanent Vice Chancellor and Registrar after Prof.Dharurkar got suspended for bribery. Also ,the university is lacking proper authority in academic and administration field,which results the constant mortification of the only Central University of Tripura .
It came to know that the quality of food in the mess of Hostel inside TU campus is very poor and unhygienic. During the time of Ex-VC , Dharurkar , students have complained several times regarding the quality and quantity of food that is been served in Mess ,and he promised to look after the matter but no action is been implemented so far. One student from Women's Hostel alleged ,"Many a time, we face shortage of food here.Also ,we sometimes face shortage of food here . This becomes a huge problem to many of us as several students are left starving most nights. Furthermore, the quality of food is substandard. While we have spoken to the officials concerned regarding this, no action has been taken so far."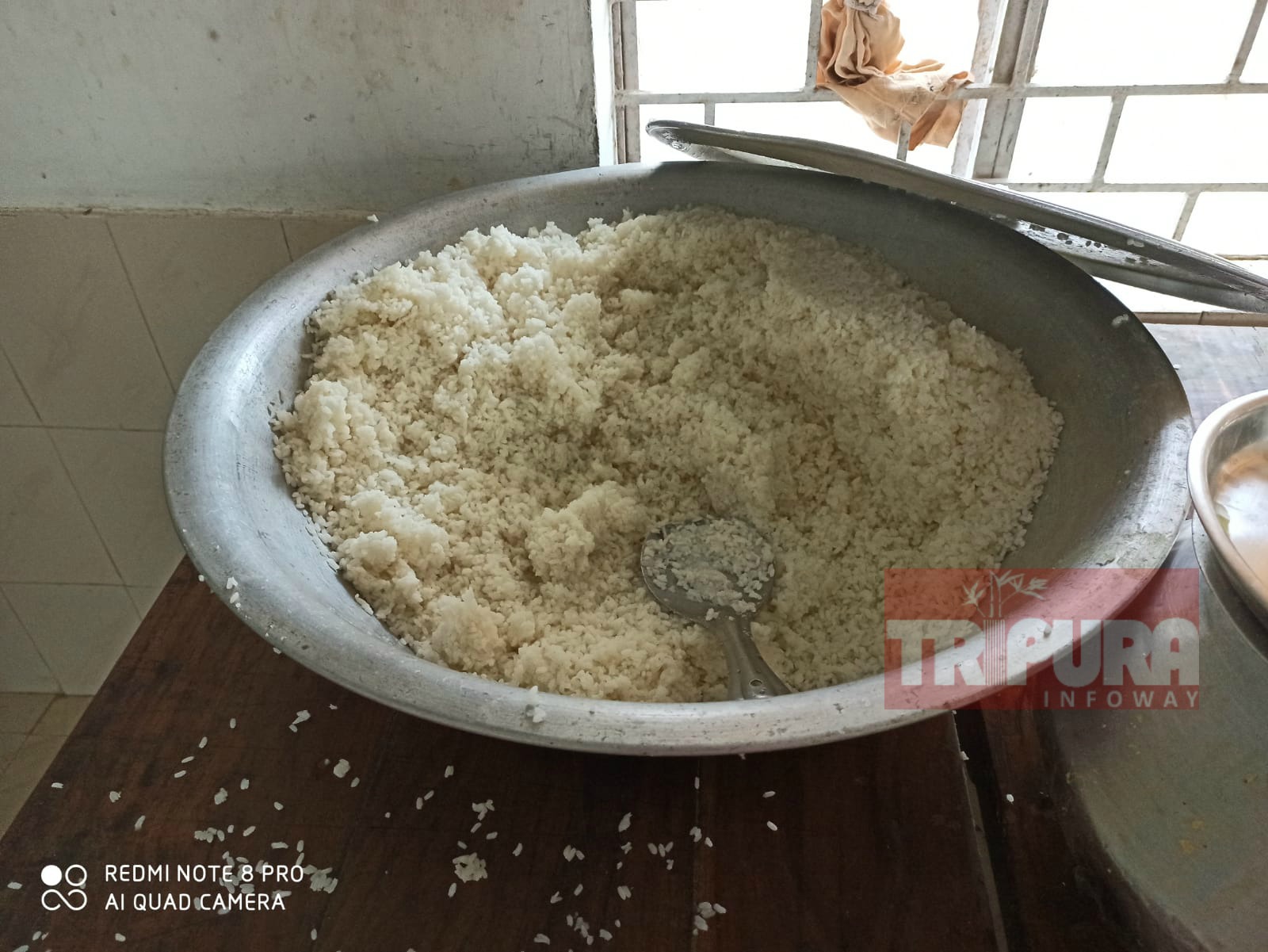 Poor quality rice service in Tripura Central University
Also the students have complained that the university mess is providing food only twice a day .No breakfast and no snack is served to them and the students have to buy food from outside .This is probably the Only Central University that is not maintaining the appropriate Breakfast-Lunch-Dinner schedule for students .There is no proper nutrition chart also. Students get only Daal and one sabji with rice as their meal.And the quality of Rice and Daal is very poor.It seems like nobody is concerned when it comes to the wellbeing of students.And after complaining for hundreds of time ,the University Authority haven't shown any concern regarding the matter .Also ,the students have complained about the irregularity of water supply in the wings of the hostel , sometimes they don't get water for even one week and have to go in other wings of the building for water . Students are getting frustrated from such irregularities in the hostel.