Tripura News
'Our fight against CAB, not Community' : Joint Movement
TIWN Dec 11, 2019
PHOTO : Protest, blockade hit Agartala city against CAB. TIWN Pic Dec 10
AGARTALA, Dec 11 (TIWN): Regional Parties who are protesting against CAB made stands clear against violence and attacks took place on yesterday, asked Party workers for 'No Violence'.
Reacting over scattered violence of Tuesday in Tripura during CAB led protest here, 'Joint Movement' leaders have told party workers not to mislead the protest as this agitation is solely meant to draw Central Govt's attention to the plea against CAB.
'No hatred against any Community's people, Protest singularly meant against Govt of India's decision on CAB's implementation in Tripura', said a top regional party leader.
Protest started in Tripura after Central Govt imposed CAB dividing ADC and non-ADC areas. But Tripura's ADC is already indigenous populated. No non-tribe can buy house there. In this condition, there is almost no meaning of No-CAB in ADC as ADC is already protected. Regional parties have demanded total cancellation of CAB like some more Northeast states.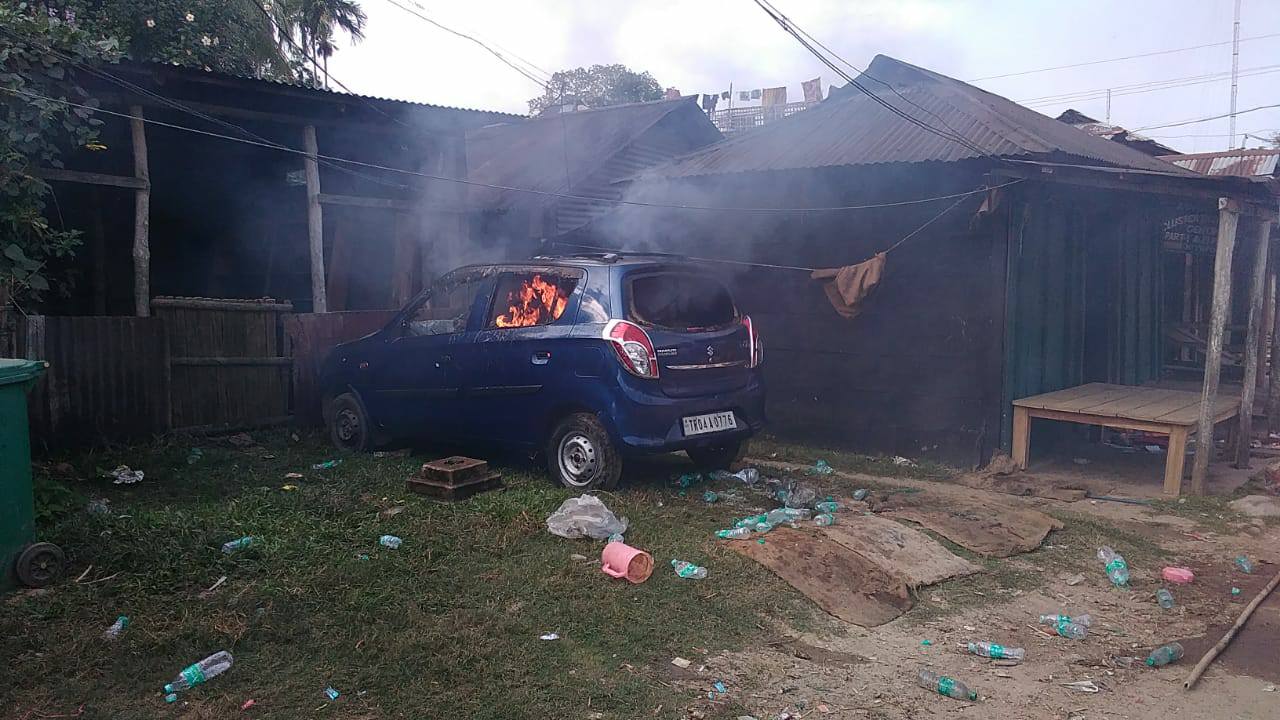 Violence at Kanchanpur (Tripura)