Tripura News
Deplorable condition of Amarpur's Kawamara school, School Education system suffering under Ratan Lal
TIWN Aug 14,2019
PHOTO : Kawamara School, Amarpur in deplorable condition. TIWN Pic
AMARPUR, Aug 14 (TIWN): Education Minister Ratan Lal Nath's failure is visible if anyone visits Tripura's Govt schools in various sub-divisions. Schools are in such dilipiated conndition that anytime a major accident may happen.
Condition of Kawamara School, Amarpur reduced into deplorable condition due to negligence of State School Education Dept, In-charge, Teachers and School
Development Committee.
BDO Amarpur block visited that school and assured that he will inform to the govt but nothing happened. Authorities are silent about
its condition.
Local MLA visited this school several times along with education standing committee but all are in vain.
The doors, windows and roof of the school may collapse at any time as many pieces of plasters are falling down already.
Toilets of the school went out of order as those were not repaired in due time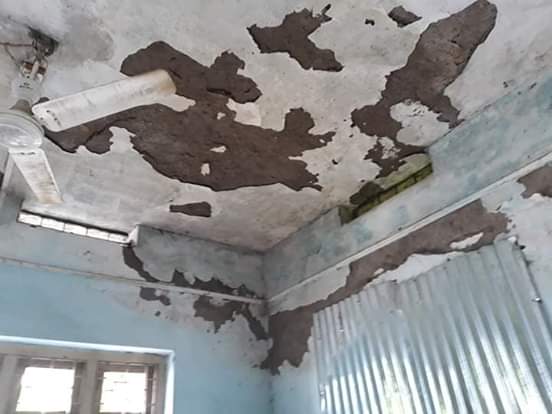 Besides, many doors, roof of classrooms reached in endangered condition while all the ceiling fans of the school went out of order.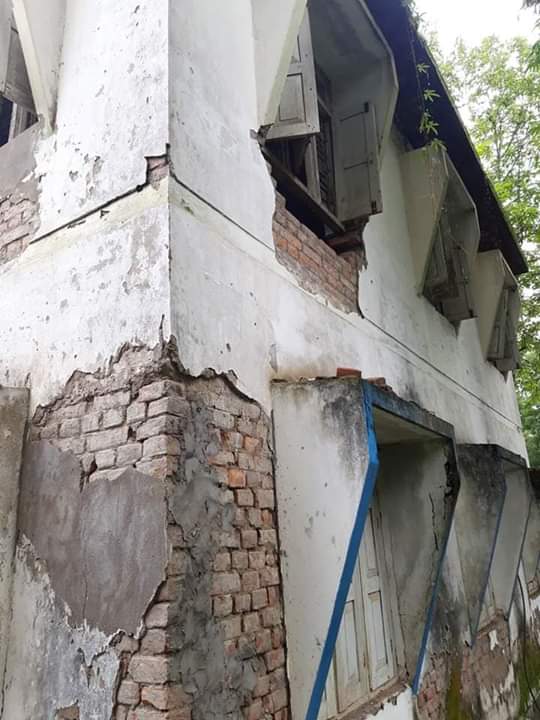 Ratan Lal Nath spends his most of time lecturing various programmes on Education but avoids visiting pathetic condition in schools.